So I see that the term "Wet Flow" is different to everybody reading this thread.........know lets think about creating an Industry standard "Wet Flow test"
what do I see as relevant and this is my "Opinion Only " the Burn Pattern....!!!!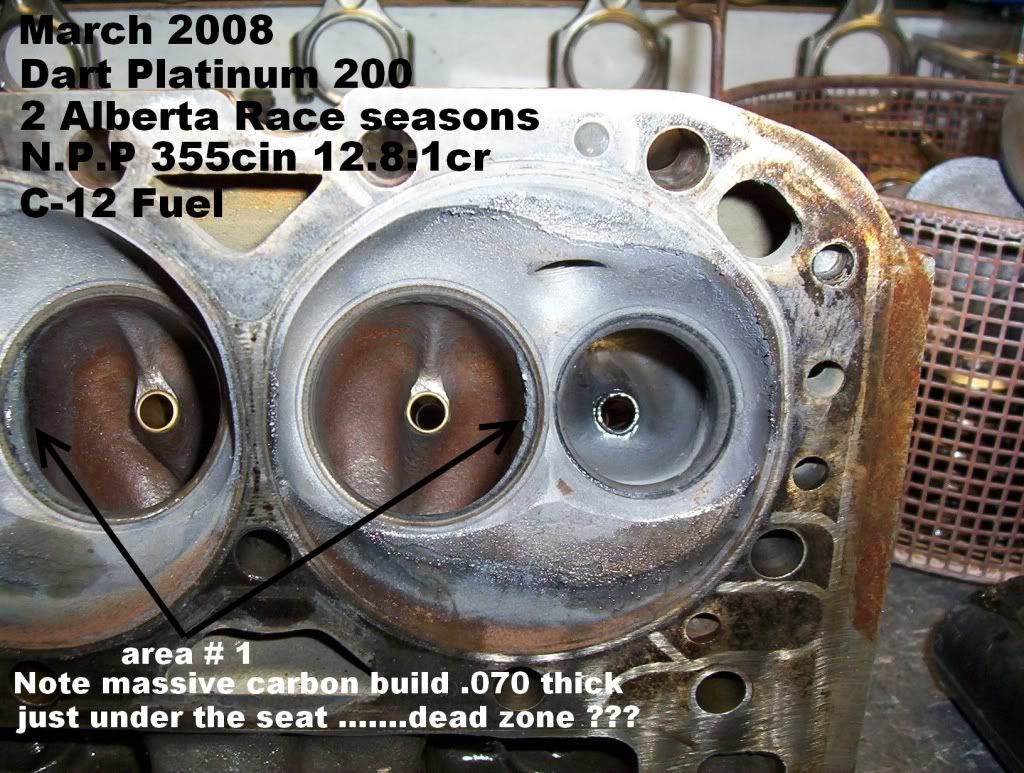 So if a test could be developed to simulate this burn pattern.............would that be a "KEY" to understanding???
Looking at this pic my opinion is that ...........Simple Arrow Dynamics of high and low pressure streams or areas are playing a far greater role than meets the eye.I would even venture to say that the liquid fuel is being held in this region marked "area # 1" regardless of the RPM in a "Suspended State "Giving the notion that the Boundary Layer in this region has NO ACTIVITY for a hight of .070 just before the seat. Have you ever watch a light rain hit your windshield... form a bunch of droplets and just seat there as your driving just twitching a bit.
So lets say..........water and dye formula is being atomized so Fine that when tested in a SWIRL environment it leaves the same trace as gasoline regardless of the specific gravity....what's that say ???? The air has Weight and 2 valve engines have Swirl some more than others thats what needs to be investigated. I need to go to bed ......John