Had a question...... I am setting up my '57 Chevy's suspension (its a road car) to handle better. Have done this with several '55s and one '56 Chevy many years ago. The usual mods...... Lower car a few inches, stiffen springs, firmer shocks, front and rear anti-sway bars, set camber at 0 degrees, 7" wide wheels, radial tires with 8.5" tread width front and rear.
However, I had an idea this evening...... Improve camber curve. I recall the A-body GM cars and F-body cars using taller spindles from the full sized B-body cars both to improve the camber curve for better cornering and to mount larger disc brakes.
So here is my question...... Remember the upper ball joint spacers that were used on '55 - '57 Chevys in the '60s when it was fashionable to use longer (usually early '60s 409 station wagon springs) to raise the front end (rather than install a straight axle) for the 'gasser look'?
Well it occurred to me this evening that if the front of the car was at or near stock ride height rather than being raised...... Upper ball joint spacers would have the same effect as having taller spindles and should have a beneficial effect on cornering (better camber curve)......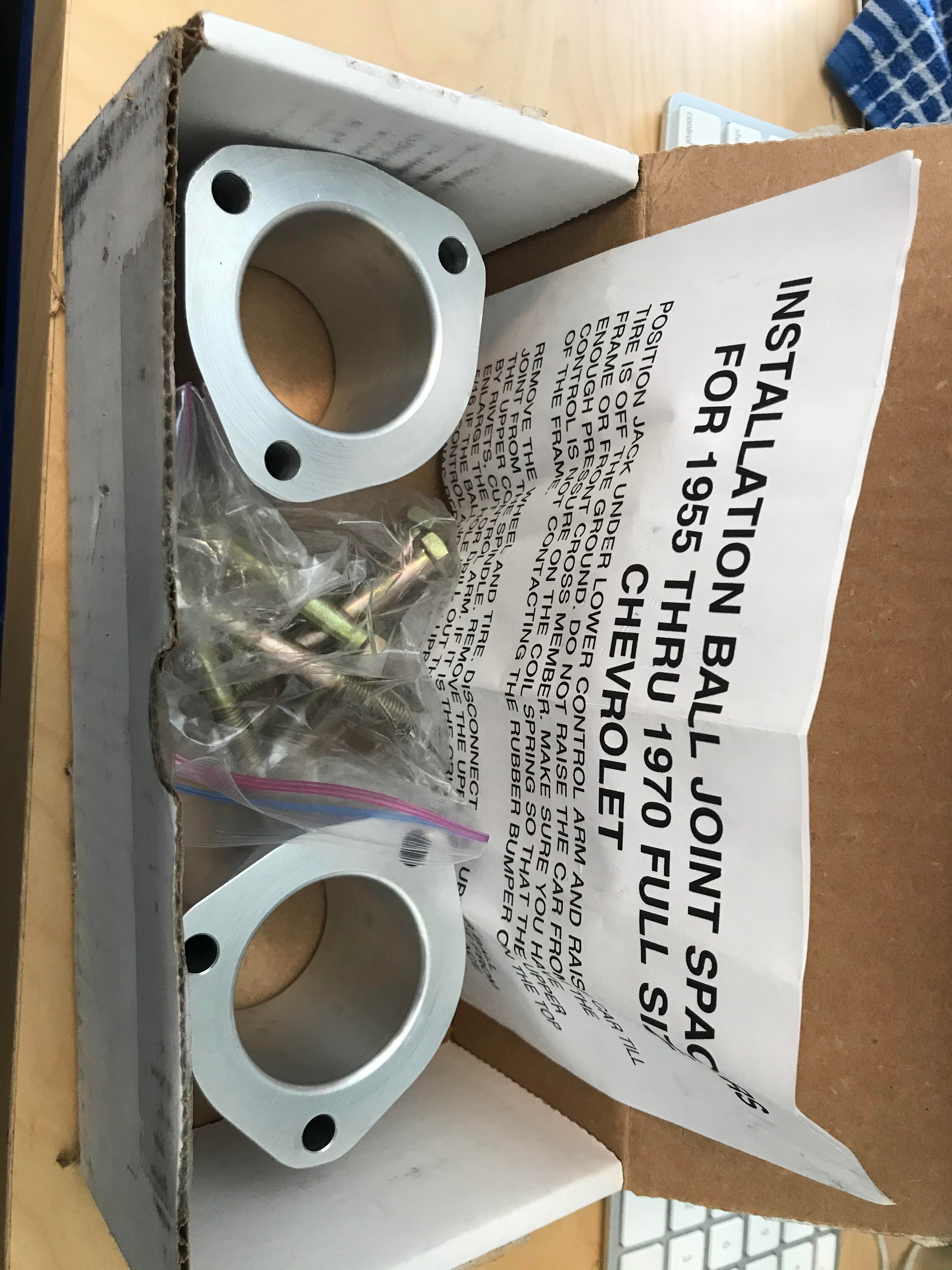 Does that sound right to y'all? Or am I just getting old?
Your input and ideas greatly appreciated,
Harry