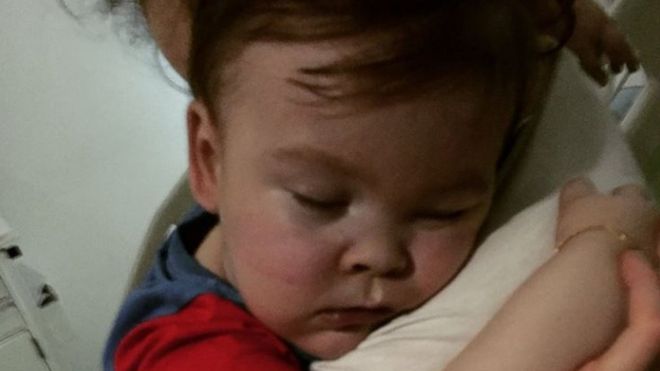 For those who think that government run healthcare has merit...... Please consider the case of Alfie Evans in the UK. Alfie is 23 months of age and very ill. The hospital there has determined to remove life support against the wishes of his parents following a series of court cases. The courts in the UK have ruled that his parents are not permitted to take him home nor to another hospital for treatment. They are not permitted to bring him a donated C-pap or Bi-pap machine to help him breathe after the hospital removed life support Monday. They are not permitted to feed him themselves. They are only permitted to watch their little boy die.
As of now, Alfie is breathing on his own (hospital claimed he couldn't) and only following public outcry, the hospital has finally fed him once since Monday and he is (barely) surviving without further care. The Italian government has granted Alfie Italian citizenship and has sent a military plane that has been waiting for days now to transfer him to a hospital in Italy, but the government and the courts in the UK have sided with the UK hospital and against his parents' wishes, won't allow him to be taken elsewhere for treatment. The German government has an air ambulance waiting nearby to transport him as well. Even so...... The government and courts and the hospital there in the UK seem determined to kill this little boy and the wishes of his parents and of others who want to help him don't mean a thing to them.
Next time anyone tells you what a wondrous thing it would be to entrust your life and your healthcare to a government run system...... Remember this little boy and put yourself or your loved ones in his place......
https://www.theguardian.com/uk-news/201 ... urt-ruling
https://www.mirror.co.uk/news/uk-news/a ... s-12416526
https://www.express.co.uk/news/uk/95064 ... ital-Italy
Prayers for Alfie,
Harry and Family