My regular daily ('73 Dodge Dart) has been in the garage for some cosmetic and rustproofing-maintenance for some 2 weeks now, so I had to resort to another car to perform the daily duties; It's my 1960 Chrysler New Yorker.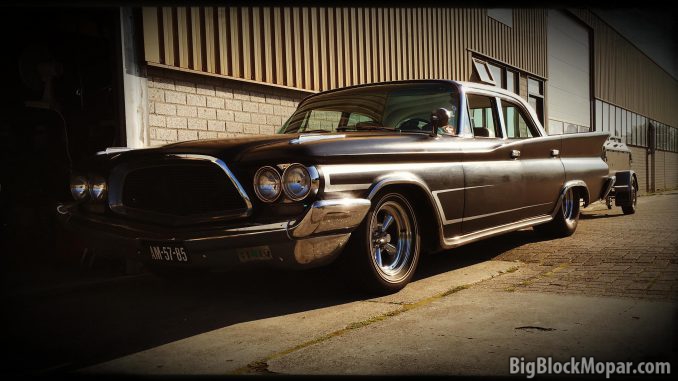 - For the more interesting specs:
The car has a 4.15" stroked crank, 496ci engine,
Long ram intake manifolds with two 625cfm Edelbrock carbs.
84cc Edelbrock heads
10.5:1cr Diamond Pistons
Solid roller CompCams XR274R, Adv. Dur 274/280, Lift .564/.570
Balanced assembly
Shorty headers, into dual 2.5" exhaust with Walker Dynomax mufflers
'64 pushbutton transmission with stock stallconvertor.
Late '60s 8-3/4" Chrysler rear axle with a 3.23 ratio.
Front wheels are custom made dual white line wheels from Diamond Back Tires
Rear wheels are Mickey Thompson I-profile tires.
It's a nice grocery-getter, although when the weather isn't cooperating, accelerating the car needs to done with some tenderfooting as it likes to spin the tires with joy often...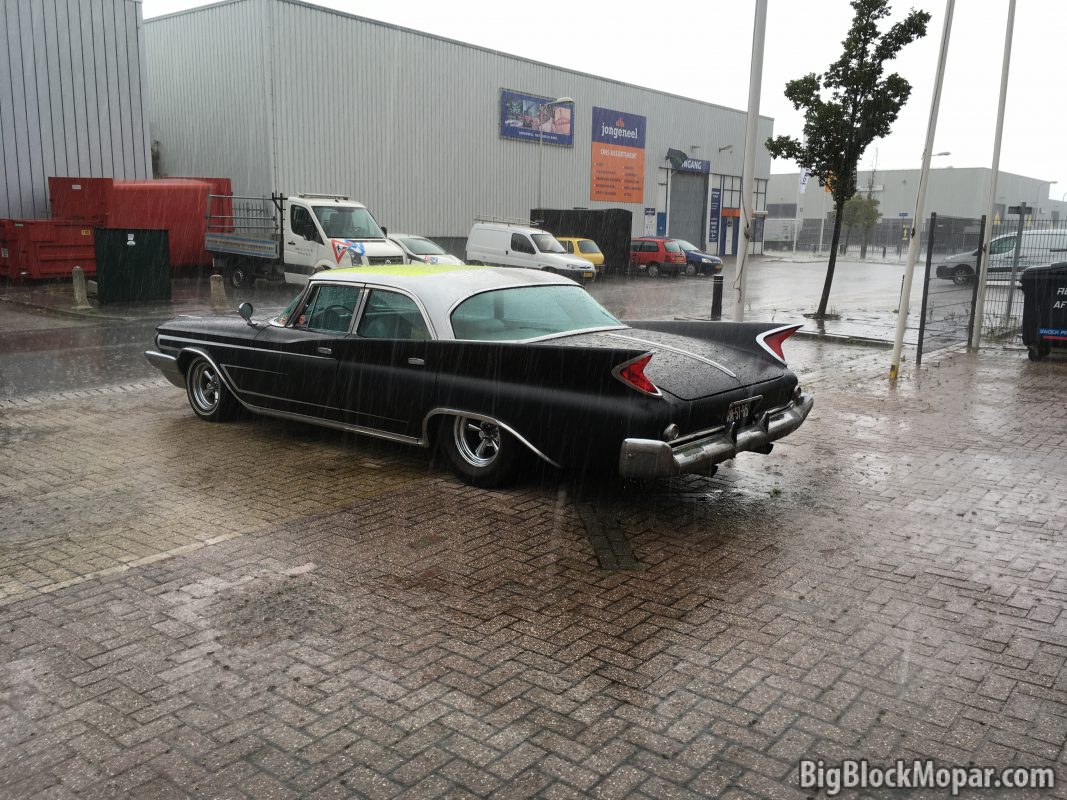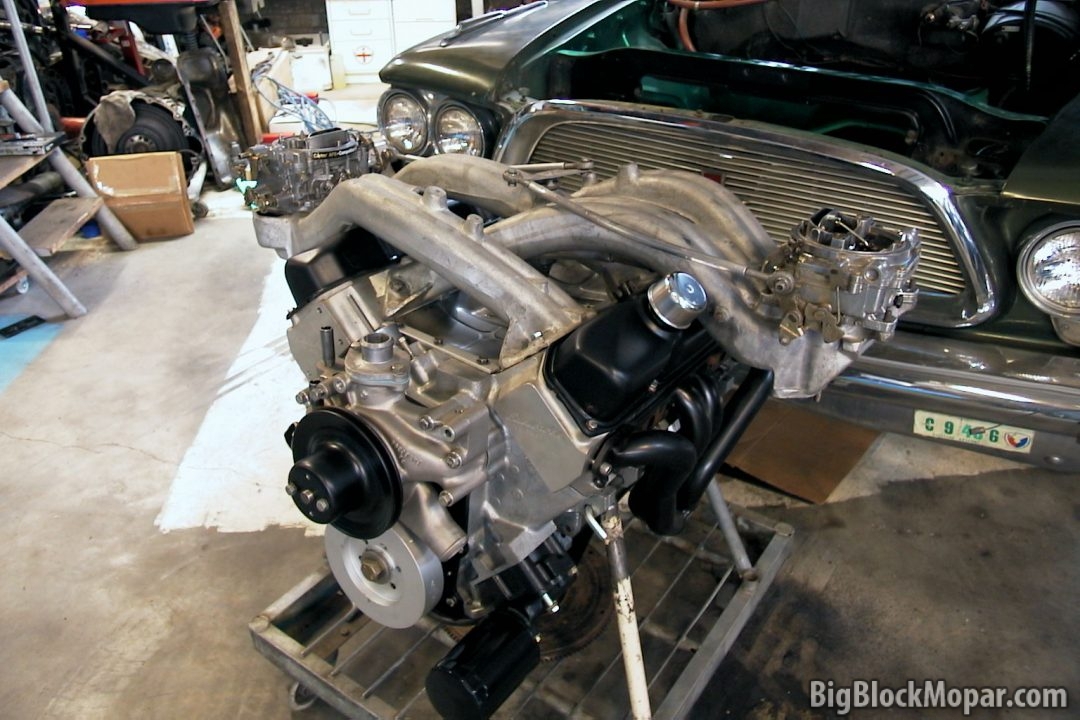 https://www.bigblockmopar.nl/2019/09/da ... ew-yorker/